Belhassen Trabelsi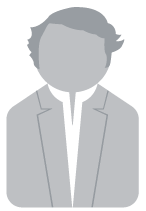 Tunisian nationality or passport
Belhassen Trabelsi
Former owner of biggest business holding in Tunisia, now in exile
Belhassen Trabelsi became a wealthy businessman in Tunisia during the presidency of his brother-in-law Zine el Abidine Ben Ali (1989-2011). His sister Leila, a former hairdresser, married Ben Ali in 1992 and began placing her 10 siblings in key positions in government and the economy. Belhassen Trabelsi became the chieftain of the Trabelsi clan. He fled his country in 2011 in the midst of a popular revolt that ousted Ben Ali. He and his family members now live in Canada, where they arrived in 2001 on a private jet and where they are seeking refugee status. Trabelsi was convicted for corruption in absentia in 2011 and sentenced to 15 years in prison.
File details
Trabelsi became an HSBC client in 2006. He was listed as beneficial owner of three bank accounts under the name of "Zenade Resources Limited," that held as much as $2,837,034 in 2006/2007. HSBC records also tied him to the numbered account "48451MH" which listed four bank accounts and held as much as $22,083,647 in 2006/2007. The leaked files do not specify the exact role that Trabelsi had in relation to this numbered account created in 2006.
Comment
Trabelsi did not comment to ICIJ's repeated requests for an official comment.