Horacio Manuel Cartes Jara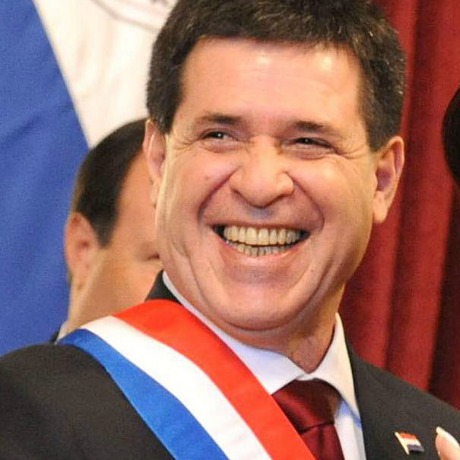 Paraguayan nationality or passport
Horacio Manuel Cartes Jara
President of Paraguay
Horacio Manuel Cartes Jara, 58, is the president of Paraguay and was elected to office in 2013, just four years after entering politics. Cartes oversees Grupo Cartes, his family-owned company and a major Paraguayan corporate conglomerate. Grupo Cartes' 25 companies are active in tobacco products, banking, alcohol, agriculture and exports and have made him one of Paraguay's wealthiest citizens. Cartes owned the football club Libertad between 2001 and 2012. Cartes' rise to corporate and political power has been marred by recurring allegations of corruption, including allegations of drug trafficking and money laundering across multiple jurisdictions. ICIJ previously reported on Cartes' companies' use of offshore tax havens as well as alleged involvement in cigarette smuggling. Cartes publicly denies all allegations of wrongdoing, and he has not been convicted of any crime.
File details
Cartes was an HSBC client between 1989 and 1991. He was connected to two client accounts: one under the name of "Sofia88", the name of his oldest daughter; and one under the name of "6943MA." He was listed in the bank files as a "tourism agent." The leaked files do not specify the exact role that Cartes had in relation to the account.
Comment
Horacio Cartes did not respond to ICIJ's repeated requests for comment. "I do not have comments to make on that, thank you," Paraguay's President told Osmar Gómez, a reporter with ICIJ's partner ABC Color.