Rami Makhlouf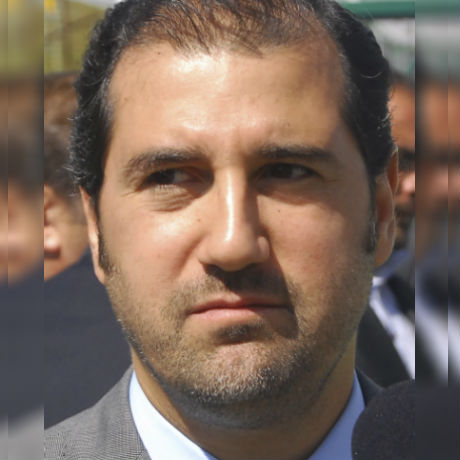 Syrian nationality or passport
Rami Makhlouf
Wealthy, powerful cousin of Syria's president
Makhlouf, 45, is Syria's richest man and a member of what was described during U.S. Senate Committee on Foreign Relations hearings as a powerful "mafia" that also includes Syrian president Bashar Al-Assad, Makhklouf's cousin. Before his country plunged into civil war, Makhlouf was allegedly worth $5 billion thanks to his control of monopolies and semi-monopolies in the air travel, telecommunications, real estate, oil and construction sectors. Makhlouf is on U.S. sanctions lists and is a known beneficiary of corruption. In 2011, Makhlouf announced that he was quitting business to focus on charity, an announcement met by many with derision.
File details
Makhlouf's individual HSBC file linked him to at least 18 bank accounts connected to 14 client accounts. Six of them were numbered accounts. At their combined maximum in 2006/2007, these 14 accounts' held over $27.5 million. He was beneficial owner of three of them: Polter Investments Inc; Lorie Limited, set up in 1999 and closed in 2004; and Drex Technologies S.A., which was registered in Luxembourg and was sanctioned in 2012 by several countries including the United States and Canada and by the European Union.
Comment
Despite repeated attempts, Rami Makhlouf could not be reached for comment.