Saïd Ali Coubèche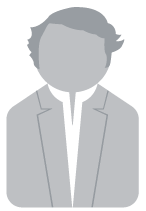 Djiboutian nationality or passport
Saïd Ali Coubèche
Former finance minister turned corporate executive
Said Ali Coubeche, who died in 2009, was a senior politician and businessman in the small African nation of Djibouti. A senior figure in the early French colonial period of the nation, Coubeche rose to become Finance Minister in 1957. After leaving politics, Coubeche became a successful corporate executive in the bottling industry and served as President of Djibouti's Chamber of Commerce and Industry.
File details
Coubeche was an HSBC client between 1994 and 2004. He was linked to a client account under the name "Maskali," the name of a group of Djibouti islands in the the Gulf of Tadjoura. HSBC records linked him to two postal addresses: one based in Switzerland and one in Djibouti. The leaked files do not specify the exact role that he had in relation to the account.
Comment
Coubeche died in 2009.