Arlette Barbary de Langlade Ricci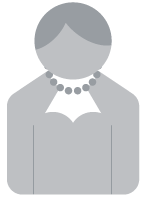 French nationality or passport
Arlette Barbary de Langlade Ricci
Heiress to Nina Ricci fashion and perfume fortune
Arlette Ricci, 73, is the heiress to the fortune of Nina Ricci, the perfume giant and one of France's oldest fashion houses. French authorities charged Arlette Ricci in 2011 with tax evasion as a result of the French Government's study of the documents leaked by former HSBC employee Hervé Falciani. According to media reports, police arrested Ricci at her central Paris home in 2011 and held her in custody for 48 hours. Ricci has denied allegations of wrongdoing. An appeals court rejected an attempt by Ricci's lawyers to have charges against Ricci dropped.
File details
Ricci was connected to three HSBC client accounts. She appeared as beneficial owner of the account Parita Compania Financiera S.A., which held as much as $22.5 million at one point in 2006/2007. Parita Compañia Financiera S.A. is the name of a company based in Panama. Ricci was also once listed as "Attorney A" for the account MYR ASSOCIATES INC., which held $1.9m in 2006/2007. A third account with no money, Positano, did not explicitly state Ricci's role.
Comment
In 2013, Ricci's lawyer was quoted in French media saying, "We dispute the amounts and the events as related in the accounts from the Falciani files and all ties with these [offshore] companies." Responding to recent requests for comment, Ricci's lawyer told ICIJ reporting partner Le Monde that Ricci denies all allegations.