Fana Hlongwane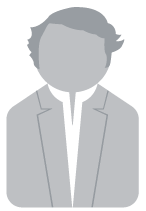 South African nationality or passport
Fana Hlongwane
Advisor, business consultant and alleged arms broker
Fana Hlongwane is the chairman of consulting and manufacturing companies in the military equipment sector. A former commander of the African National Congress's military, he was the special adviser to the Defense Minister Joe Modise from 1995 to 1998. In 1999 he acted as an alleged arms dealer between South Africa and British Aerospace (BAE). By the end of 2015, the Seriti Commission of Inquiry, assigned by President Jacob Zuma, is expected to issue a report about Hlongwane's alleged involvement in "fraud, corruption, impropriety or irregularity in the Strategic Defence Procurement Packages" for the 1999 multibillion-dollar arms purchase by South Africa from BAE.
File details
Fana Hlongwane became an HSBC client in 2001 and was the beneficial owner of the client account "Leynier Finance SA" that had five bank accounts linked to it. Leynier Finance SA listed an address in the British Virgin Islands. The account held as much as $887,905 in 2006/2007. Hlogwane was also linked to two more client accounts: "Golden Dorada Investment Limited" and to numbered account "32444". The leaked files do not specify the exact role that he had in relation to these client accounts. They linked him to 20 more bank accounts that together held as much as $12.7 million in 2006/2007. The account "32444" was closed in 2006.
Comment
Hlongwane did not respond to ICIJ's repeated requests for comment.