Flavio Briatore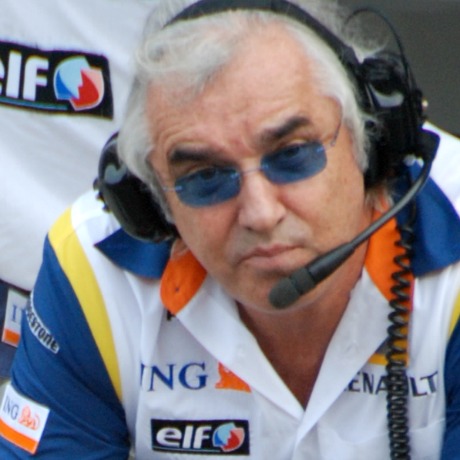 Italian nationality or passport
Flavio Briatore
Motorsports figure
Briatore is known for his businesses linked to the Formula One World Championship, including Formula FB Business Ltd., a company based in the British Virgin Islands. He has headed Formula One teams for both Renault, which won both the driver's and constructor's championships in 2005 and 2006, and for Benetton. Briatore was forced to resign from the ING Renault F1 team over accusations that a team member had staged a crash to provide an advantage for a teammate during the 2008 Singapore Grand Prix. After the Fédération Internationale de l'Automobile (FIA) conducted its own investigation, the federation banned Briatore from FIA-organized events for life in September 2009. The ban was overturned by a French court in January 2010. From 2007 to 2010, he was part-owner and chairman of London's Queens Park Rangers Football Club but resigned when questions were raised about his takeover. He created the Billionaires Club, which holds a four-day party at the Grand Prix in Monte Carlo and, in his personal life, is known for having dated famous supermodels.
File details
Briatore was linked to 9 HSBC client accounts. He was listed as beneficial owner of at least six of them: Benton Investments Inc., Pinehurst Properties, and numbered account "27361" (which closed in 2005); Adderley Trading Ltd (closed in 2004); and Formula FB Business Ltd and GP2 Ltd which remained active by the time of the leak. Through the nine client accounts, Briatore was connected with 38 bank accounts, which together held as much as $73 million between 2006/2007.
Comment
Briatore's lawyer Philippe Ouakra told ICIJ that the accounts and figures dated "back to more than 10 years ago with the effect that Mr Briatore is incapable of confirming or denying the details of your assertions." The lawyer said further: "Mr. Briatore can confirm that he and certain companies of his group of companies – some of which were operated from Switzerland – have held certain bank accounts in Switzerland, in a perfectly legal way in any and all respects and in compliance, in particular, with any and all applicable tax laws and regulations." In response to Ouakra's assertions, ICIJ requested comment for five accounts still open in 2008. "Mr. Briatore shall make no further comment," he replied.