King Abdullah II ben al-Hussein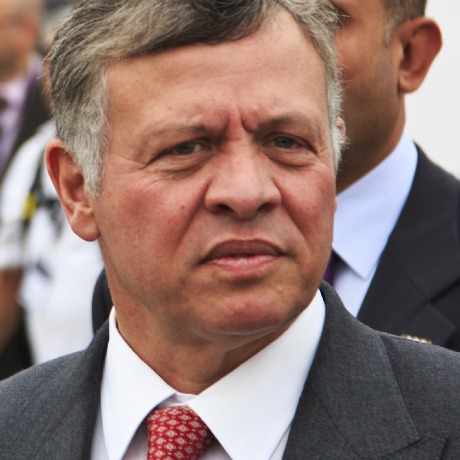 Jordanian nationality or passport
King Abdullah II ben al-Hussein
Jordan's monarch
King Abdullah II ben al Hussein, the fourth Hashemite Monarch of Jordan, assumed the throne in 1999 upon the death of his father King Hussein. According to the monarch's official website, he is a "41st-generation direct descendant of the Prophet Mohammad." Jordan's king is usually described as a Western ally in the Middle East and as including political liberalization and modernization of Jordan in his agenda. "The monarchy is going to change. When my son becomes of age and becomes king, the system will be stabilized and … it will be a Western democracy with a constitutional monarchy," King Abdullah II told The Atlantic's Jeffrey Goldberg in March 2013.
File details
Jordan's King Abdullah II became an HSBC client in 2006. Abdullah II was connected to a client account created in 2004 under the name of a senior palace official. Three bank accounts were linked to it. The maximum amount in the account in 2006/2007 was $41.8 million. The leaked files do not specify the exact role that King Abdullah II had in relation to the account.
Comment
King Abdullah II's lawyers in the U.S. told ICIJ that the King is exempt from paying tax and that the account was for official business.