Rajan Biharilal Raheja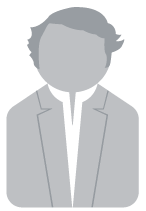 Indian nationality or passport
Rajan Biharilal Raheja
Industrial conglomerate head
Raheja made his initial fortune in the construction sector but his Rajan Raheja Group has become a conglomerate with interests ranging from financial services to the auto sector and media ventures. Forbes magazine placed his net worth at $2.5 billion in 2014, making him the 33rd-richest person in India.
File details
The leaked files recorded that Rajan B. Raheja was associated with three numbered client accounts and two bank profiles. Ten bank accounts were connected to the account "15525AB." Together they held as much as $262 million in 2006/2007. The Indian billionaire had further connections to numbered client accounts "2651AB" and "12707 ZYX," active between 1989 and 1993 and 1991 and 1996, respectively. The leaked files do not specify the exact role that he had in relation to the accounts.
Comment
Raheja did not respond to ICIJ's repeated requests for comment.