The Swarovski Family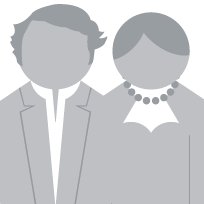 Austrian nationality or passport
The Swarovski Family
Producers of crystal jewelry
Swarovski is a family-owned company from Austria, world famous for its crystal jewelry. It was founded in 1895 by Daniel Swarovski, who invented a machine for cutting and polishing crystal jewelry. Swarovski crystals are sold worldwide and used in lighting, architecture and décor, as well as jewelry. They decorated Dorothy's ruby slippers in the original Wizard of Oz and ballet costumes in the 2011 movie Black Swan. Daniel Swarovski's great grandson, Gernot Langes-Swarovski, ran the family business for 35 years before his son Markus Langes-Swarovski took over in 2002. Father and son own a significant stake in the company. Another important member of the Swarovski family is Helmut Swarovski.
File details
Gernot Langes-Swarovski is the main shareholder of Wulfenia Beteiligungs GmbH. Wulfenia Beteiligungs GmbH became client of HSBC in 2006 and was beneficial owner of Katania Enterprise Corp. Katania Enterprise Corp. had two bank accounts that held as much as $10 million in 2006/2007.
Comment
Representatives of Wulfenia Beteiligungs GmbH did not respond to ICIJ's repeated requests for comment.