The Flick Family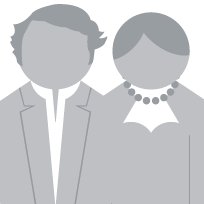 German and Austrian nationality or passport
The Flick Family
Industrialists, FCF: art collector
The Flick family is a German family which formerly held shares in many German industrial companies, including coal and steel producers and the car manufacturer Daimler. In 1947 Friedrich Flick was convicted of war crimes at an Allied war tribunal and spent three years in prison. In 1983 it was revealed that the family had bribed politicians to reduce its taxes, and, two years later, Flick's son Friedrich Karl Flick sold the majority of the holdings to Deutsche Bank for a reported $2.5 billion. Friedrich Karl Flick died in 2006. His fortune was estimated at $8.6 billion at the time. His nephew, Friedrich Christian Flick, Friedrick Flick's grandson, is an art collector with German-Swiss nationality.
File details
Friedrich Christian Flick, grandson of Friedrich Flick who built the family fortune, was listed as beneficial owner of three client accounts with HSBC under the names of "Fakir Anstalt" reported as closed in 2004, "Mexiko Investment Ltd" and "Jakita Corporation". Together they listed 14 different bank accounts that held as much as $87 million in 2006/2007. Barbara Flick, another member of the family, was also listed at one point as beneficial owner of the three client accounts.
Comment
Friedrich Christian Flick declined to comment.