Timur Kuanyshev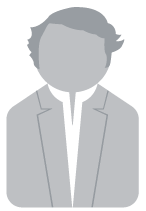 Kazakhstani nationality or passport
Timur Kuanyshev
Oil tycoon
Kuanyshev has made investments in Kazakhstan, Russia and worldwide, especially in the energy sector, but also in construction, agriculture and consumer goods. In 1993, customs officials at the Moscow Domodedovo airport detained four citizens of Kazakhstan, including Timur Kuanyshey and his wife, who were accused of illegally concealing $1 million in cash in their underwear but who were never charged. Kuanyshey and his wife Alfiya are patrons of Prince Charles' Foundation for Children & the Arts and supporters of the London Royal Opera House. They were invited to the wedding of Prince William and Kate Middleton in 2011.
File details
Kuanyshev became client of HSBC in 2004. He was beneficial owner of two client accounts served by 12 bank accounts. Together they held as much as $10.2 million in 2006/2007. Kuanyshev was also linked to the numbered client account "34231 AMV" for which the maximum amount in 2006/2007 was $2.079 million. His wife, Alfiya Kuanysheva was beneficial owner of at least one of the accounts.
Comment
Timur and Afliya Kuanyshev's lawyer told ICIJ that the incident reported to have taken place in 1993 is inaccurate and misleading, that no accusation with any foundation was ever made and that no charges were ever brought. He did not comment on his clients' connection to Swiss bank accounts, stating that ICIJ has no right to any information about their personal affairs.