Abdul-Karim Dan Azoumi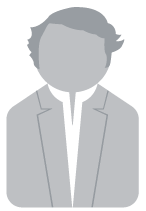 Central African nationality or passport
Abdul-Karim Dan Azoumi
Diamond exporter
Abdoul-Karim Dan-Azoumi is the owner of Badica, the largest diamond exporter in the Central African Republic (CAR). An October 2014 United Nations report by a panel of experts branded Dan-Azoumi's company a key financial backer of the rebel Seleka group which has been fighting government forces in the CAR conflict that has resulted in the deaths of thousands of civilians. The United Nations alleged that fees paid by Dan-Azoumi's companies to Séléka rebels in order to illegally export diamonds allowed the rebels to remain armed. Dan-Azoumi lives in Antwerp, Belgium's diamond capital.
File details
Dan-Azoumi became an HSBC client in 2000. He was linked to five bank accounts. Two of them were associated with a client account under the name of "Kampala Holdings S.A.," which lists Dan-Azoumi as beneficial owner. The maximum amount in the account in 2006/2007 was $467,592. The other three bank accounts belonged to a numbered client account, which was closed in 2006. He was linked to "32618 BG" alongside another individual. HSBC bank communications explain that the bank closed the account for the benefit of an offshore account that was going to have Dan-Azoumi as beneficial owner.
Comment
Dan Azoumi did not respond to ICIJ's repeated requests for comment.