Alejandro Andrade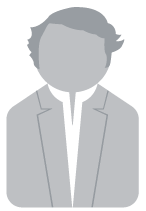 Venezuelan nationality or passport
Alejandro Andrade
National treasurer
Alejandro Andrade started as a bodyguard to the late Venezuelan president Hugo Chávez and ended up serving as national treasurer between 2007 and 2010. Andrade was among the military officials that were part of the unsuccessful coup of 1992 together with Chávez. He was close to him during his first presidential campaign and held several financial posts in the Chávez administration. In addition to serving as treasurer, Andrade was also president of the Economic and Social Development Bank of Venezuela (Bandes) between 2008 and 2010. The U.S. Securities and Exchange Commission filed a civil action and the U.S. Attorney for the Southern District of New York charged four individuals in what prosecutors said was a scheme that generated $66 million in revenue for a Miami brokerage in return for kickbacks and bribes to the vice president of finance at the bank. This occurred during Andrade's administration but Andrade was not named in the suit. He currently lives in Palm Beach County, Florida, in the wealthy neighborhood of Wellington, and has invested in show horses.
File details
Alejandro Andrade was listed by the HSBC records as an attorney for the client account of the Venezuelan Treasury Office under the Ministry of Finance in 2007, when he assumed the position of national treasurer. The Treasury Office became an HSBC client in 2005 and held an account under the name of the governmental institution. The Treasury client account listed three bank accounts that together held as much as $698 million in 2006/2007. At least six of the other seven clients linked to this account were also Venezuelan officials who worked for the Treasury Office.
Comment
Despite repeated attempts, Alejandro Andrade could not be reached for comment.