Alfred Taubman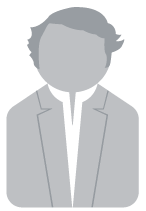 American nationality or passport
Alfred Taubman
Billionaire
Alfred Taubman, is the billionaire developer who "helped make the mall into America's modern town square," according to Forbes. Also a noted philanthropist, Taubman has made large donations to the University of Michigan and to other schools. The former Sotheby's chairman was fined $7.5 million in 2002 and served 10 months in prison after a jury in New York convicted him of fixing auction prices.
File details
Alfred Taubman was linked to 6 HSBC accounts of which he was listed as beneficial owner of four of them: "M.L.P. MOSCOW LOGISTICS PARK LTD CYPRUS", "ATHENA BALCHUG LLC", "BALCHUG (CYPRUS) LIMITED" and "ATHENA BALCHUG (CYPRUS) LIMITED" They were closed by 2007. One of the client accounts opened in 1998, "M.L.P. MOSCOW LOGISTICS PARK LTD" listed one bank account and held as much as $13,706 in 2006/2007.
Comment
A representative of Alfred Taubman, Christopher Tennyson, told ICIJ that those accounts were held by the Athena Group, a real estate company in which Taubman was an investor. Tennyson said the corporate accounts supported development projects in Russia.