Aliko Dangote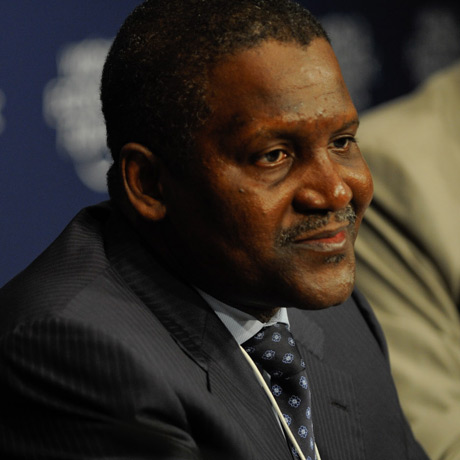 Nigerian nationality or passport
Aliko Dangote
Africa's wealthiest industrialist
In November 2014, Forbes magazine ranked him as the richest man in Africa and the 23rd in the world with an estimated fortune of $21.6 billion. Aliko Dangote is the founder and the current CEO of the Dangote Group, a conglomerate operating in 16 African countries. The Nigerian mogul made his fortune in the production of four major commodities: sugar, salt, flour and cement. However, his businesses have expanded to other sectors, including oil and real estate. He is also the president of the Nigerian Stock Exchange. Reuters reported a Nigerian government announcement in the summer of 2014 that Dangote Group had donated $150 million to stop the spread of Ebola. In October 2014, Nigeria was declared Ebola free.
File details
He became an HSBC client in 2003 and was a beneficial owner of a client account with the Swiss bank from July 2003 to August 2004. The account appeared in the name of Development Projects Corporation. The leaked files placed its registration address in the British Virgin Islands.
Comment
Dangote did not respond to ICIJ's repeated requests for comment.