Édouard Stern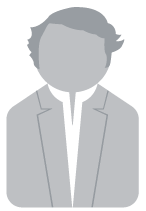 French nationality or passport
Édouard Stern was a French banker whose violent death in 2004 at the hand of his girlfriend Cécile Brossard inspired several movies and novels. The court case was widely covered in the French and Swiss press. Édouard Stern was head of the bank Stern, a position he took over from his father in 1979. He successfully developed the bank's business towards market finance and mergers and acquisitions. He sold the bank to a group of Lebanese businessmen in 1984 and then created another bank, under the same name, which he sold to Switzerland's Societé des Banques Suisses four years later. He became known for his aggressive buy-out strategies which were uncommon in France at the time.
File details
Édouard Stern became an HSBC client in 1999. He was linked as "Attorney C" to a client account under the name of "HF Investments Limited," which listed eight bank accounts that together held as much as of $16.8 million in 2006/2007. It was later closed. Together with Stern, 13 other clients were also connected to the account.
Comment
Edouard Stern died in 2004.