Elle MacPherson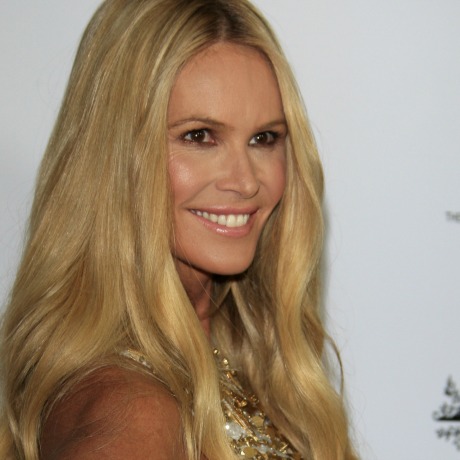 Australian nationality or passport
Elle MacPherson
Model, entertainer, entrepreneur
Elle MacPherson started her modelling career in 1982 and quickly made the covers of well-known fashion magazines, including Elle. She rose to fame in 1986 when she appeared on the cover of Sports Illustrated's annual swimsuit issue. In 1989, she made the cover of Time magazine, which gave her the nickname "The Body." She was one of the first "supermodels" alongside Naomi Campbell and Cindy Crawford. In 1990, she launched her first lingerie line, "Elle MacPherson Intimates," and has continued designing lingerie since then. In 1994, she launched her own modelling agency and started producing workout videos and calendars. The same year, she starred in the movie Sirens and went on to appear in several other productions. She appeared on the famous U.S. television show Friends several times. In 2010, she re-launched her line of body care and bath products and became the host of Britain and Ireland's Next Top Model television show.
File details
Elle MacPherson was connected to seven HSBC client accounts. She was beneficial owner of five of them. The other two, under the names of "Elle MacPherson Capital A/C" and "Elle MacPherson income A/C" do not specify the exact role that she had in relation to the accounts. The four client accounts still operative in 2008 were linked to 25 bank accounts that together held as much as $12.2 million in 2006/2007. Three of the accounts for which she was the beneficial owner were closed in 2000, 2001 and 2004.
Comment
MacPherson's lawyers told ICIJ that "Ms MacPherson is an Australian citizen who has accounted for UK tax on the basis of full disclosure in accordance with UK law."