John Michael Magnier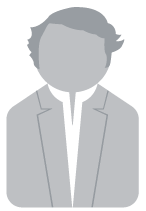 Irish nationality or passport
John Michael Magnier
Financier and racehorse breeder
John Magnier has built his fortune in the racehorse-breeding and -training business (stud farming) and has made investments in real estate and business ventures. His racehorse business was estimated at €4 billion in 2008 (about $6 billion). He invested with Dermot Desmond in the Sandy Lane hotel in Barbados in 1997. Magnier held a stake in the Manchester United football club until 2005. He also formerly served as a senator in the Irish Parliament.
File details
John Magnier became an HSBC client in 1999. He was linked to ten accounts. All of them had as country reference Tortola, an island in the British Virgin Islands. The files show that three of the accounts had an active balance in 2006/2007: "Windon Business SA," opened in 1999; "Safroline SA", opened in 2004; and "Mountford Limited", opened in 2003. Together, the three accounts were connected to four bank accounts and held as much as $11.8 million in 2006/2007. The leaked files do not specify the exact role that he had in relation to the account.
Comment
John Magnier's lawyer told ICIJ that his client and his client's companies have complied with all laws applicable to them, and are fully tax compliant in all jurisdictions.