Johnson Nduya Muthama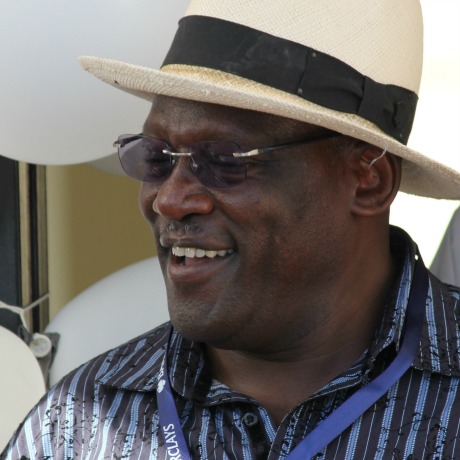 Kenyan nationality or passport
Johnson Nduya Muthama
Senator and mining executive
Senator Johnson Nduya Muthama was elected in 2013 to represent Machakos County. Previously, he had represented the Kangundo Constituency in the National Assembly of Kenya from 2008 to 2012. A graduate of the Gemological Institute of America, Muthama is a wealthy gemstones magnate. He is the executive chairman of Muthama Gemstones (Kenya) Ltd., a society that operates internationally dealing with mines and precious stones. He was also founder of the Kenya Gemstone Dealers Association.
File details
HSBC files recorded Muthama's name in connection with the client account "ROCKLAND96", which was set up in 1996 and closed in 2000. Muthama was also linked to the numbered client account "20443NM" over the same period. Bank files listed eight of his relatives – named Nduya Muthama – also linked to the numbered account. The leaked files do not specify the exact role that he had in relation to the accounts.
Comment
Muthama confirmed that the account Rockland96 was opened in1996. "This was necessary because of my foreign directors/partners," said Muthama, who "were in the process of setting up the mining company; funds were needed. The account was therefore opened to facilitate remittance of funds into one central account for the sole purpose of purchasing mining equipment and spare parts. Once the mine was set up, the account was consequently closed."