Jonathan Kollek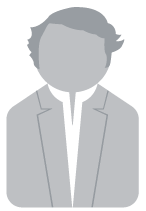 Israeli and Canadian nationality or passport
Jonathan Kollek
Oil trader
Kollek is a well-known oil trader who has worked for companies across the world, including in Singapore, London and Moscow. Since 1984, he has served in management positions in oil-trading houses including Marc Rich AG (now Glencore International), Projector SA or TNK-BP. As of 2014, Kollek was based in Moscow as the president of Trafigura Eurasia.
File details
Kollek was linked to 19 HSBC client accounts of which he was beneficial owner of at least 10. Six of them were later closed. Together the active accounts he was linked to in 2006/2007 held as much as $72 million. Of these, the ones where he showed up as beneficial owner held as much as $35.9 million in 2006/2007.
Comment
Despite repeated attempts, Jonathan Kollek could not be reached for comment.