Mortimer David Sackler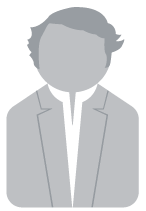 American, British and Swiss nationality or passport
Mortimer David Sackler
Psychiatrist and pharmaceutical executive
Together with his brothers, Mortimer D. Sackler made a fortune in pharmaceuticals. In 1952, he and his brothers bought a small pharmaceutical firm in Greenwich Village, New York City, which later became Purdue Pharma Inc. Purdue developed the painkiller OxyContin, which was introduced in 1996 and by 2001 accounted for $3 billion in sales, 80 percent of that year's total. Sackler was co-chairman of Purdue Pharma until 2007. He was well known for his philanthropy and became a major donor to diverse educational, scientific and cultural institutions in the United States and the United Kingdom. He died in 2010 in the Swiss city Gstaad.
File details
Sackler was connected to at least six HSBC client accounts opened in 2005 and 2006. They listed 24 bank accounts that together held as much as $31.3 million in 2006/2007. Some of Sackler's family members were also HSBC clients. The leaked files do not specify the exact role that Sackler had in relation to the accounts.
Comment
Peter Sharp, legal representative of Sackler's family, told ICIJ that Sackler had a residency permit in Switzerland, where he owned a home, for many years. Sharp added that the family business interests included a Swiss pharmaceutical company, and that Sackler's primary personal and business accountants were located in Switzerland.