Martin Schlaff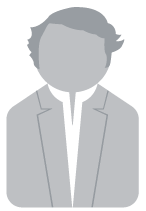 Austrian nationality or passport
Martin Schlaff
Billionaire corporate executive
Martin Schlaff is an Austrian billionaire with extensive connections in business and politics in Austria as well as internationally. In the 1980s he did business in East Germany when it was still under communist rule. Now Martin Schlaff is one of Austria's richest people. His close friend Helmut Elsner was CEO of Austrian bank Bawag when it almost collapsed in 2005 because of failed bets on off-balance-sheet derivative investments. Schlaff testified at Elsner's trial. In 2005, Schlaff also realized a profit of hundreds of millions of euros when he sold a Bulgarian cell-phone carrier to Telekom Austria. His purchase of the company three years earlier was financed by Bawag. Critics have raised questions about his dealings with these companies, but Schlaff has always denied any wrongdoing. Schlaff has close ties to several past and present Israeli politicians. He was a suspect in two corruption investigations in Israel, but both cases were closed without prosecutions.
File details
Martin Schlaff was linked to four HSBC client accounts. Three of them were created in 1991 and closed in 1992, 1993 and 1994, of which one was numbered account "17864MT." The fourth client account was "UC Financial Limited," for which he was listed as a beneficial owner along with two other clients. It was created in 1995 and listed three bank accounts that together held as much as $ 7,658,949 in 2006/2007.
Comment
Michael Fink, Martin Schlaff's lawyer, told ICIJ partner in Austria, News, that the HSBC accounts his client was connected to were of three companies in which he had shareholder functions. Fink said that Schlaff never hid this from Austrian tax authorities and that he paid his taxes regularly.