Narcisa de Leon Escaler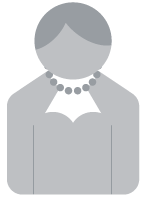 Filipino nationality or passport
Narcisa de Leon Escaler
Diplomat
Narcisa de Leon Escaler became the first woman to represent the Philippines at the United Nations in Geneva when she was appointed in the 1990s. She went on to become deputy director of the International Organization for Migration (IOM), an intergovernmental organization. She would spend over eight years in Switzerland and has called Geneva her "home away from home." Described as a "trim" and "elegant" ambassador, Escaler is a self-confessed fan of Audrey Hepburn, New York's Central Park and London's elite Dorchester Hotel. Escaler's other activities include her association with LVN Pictures, the Philippine's largest movie studio, and her work with Children's Hour, a charity addressing child abuse, healthcare and education.
File details
De Leon was the account holder of two numbered client accounts. She became an HSBC client in 2001. Both accounts were co-held with a family member, and they were both closed, one in 2002 and the other in 2006. The second one, listed three bank accounts that held together as much as $104,171 in 2006/2007. De Leon's account listed her as "retired."
Comment
Escaler did not respond to ICIJ's repeated requests for comment.