Patrick Bédié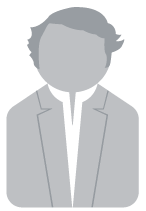 Ivorian nationality or passport
Patrick Bédié
Agribusiness executive
Patrick Bédié is a chocolate and cocoa trader and son of former Cote d'Ivoire president Henri Konan Bédié. Until his father was overthrown in a military coup in 1999, Bédié had developed a reputation as one of West Africa's "kings of the rice trade." Following a quiet period, The West Africa Newsletter reported in 2011 that Bédié had "reinvented" himself as the director of a Swiss rice, sugar, coffee and cocoa multinational corporation.
File details
Bédié was an HSBC client between 1992 and 2000, coinciding with the period in which his father, Henri Konan Bédié, was the country's president. He was linked to at least two client accounts. Bédié was 50 percent beneficial owner of the account "Amoryn Holdings Limited B.V.I" which was opened in 1999 and closed in 2000. The other 50 percent stake was held by a French chocolate trader, according to leaked HSBC files. He was also linked to the account "Lagoon6" opened in 1992 and closed in 2000. The leaked files do not specify Bédié's exact role in relation to this account.
Comment
Bédié told ICIJ that he did not wish to address questions related to his accounts, questions "to which I provided significant answers over 10 years ago, in particular to Swiss judicial authorities in 2000."