Prince Bandar bin Sultan bin Abdul Aziz Al Saud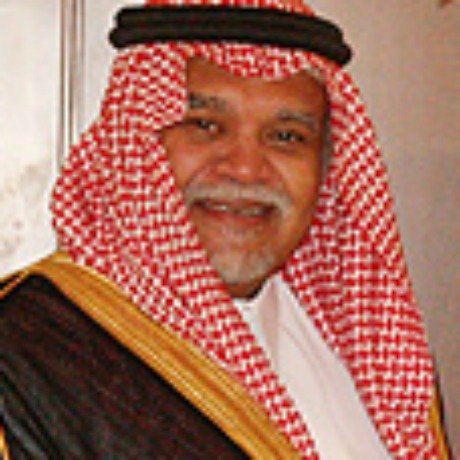 Saudi Arabian nationality or passport
Prince Bandar bin Sultan bin Abdul Aziz Al Saud
Diplomat
Prince Bandar bin Sultan is a member of the House of Saud and was Saudi Arabia's ambassador to the United States from 1983 to 2005. Since 2005, he has been secretary general of the Saudi National Security Council. In addition, he was director of the Saudi Intelligence Agency from 2012 to 2014. In July 2014, he was designated as King Abdullah's advisor and special envoy. Prince Bandar negotiated, together with Margaret Thatcher, the 1985 Al Yamamah deal, a massive arms sale by the United Kingdom to Saudi Arabia worth $80 billion. Arms manufacturer BAE Systems (formerly British Aerospace) has been accused of funneling secret disbursements into a couple of Saudi embassy accounts in Washington over several years. In 2007 the BBC's investigative program Panorama reported that BAE Systems "paid hundreds of millions of pounds to the ex-Saudi ambassador to the U.S."
File details
HSBC records show Prince Bandar, became an HSBC client in June 1999. He was connected to four client accounts. He was the beneficial owner of one named "Kafinvest Operating Limited" opened in 2005. The client account listed three bank accounts that together held as much as $15.6 million in 2006/2007. Of the other three client accounts, two were closed in 2000 and the third reported a balance of zero.
Comment
Prince Bandar did not respond to ICIJ's repeated requests for comment.